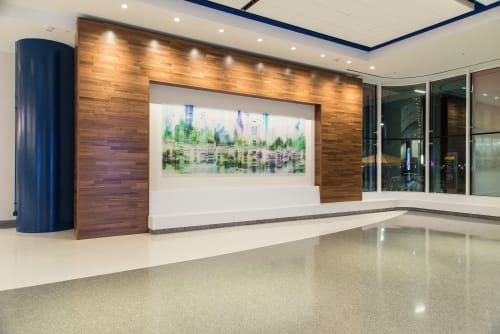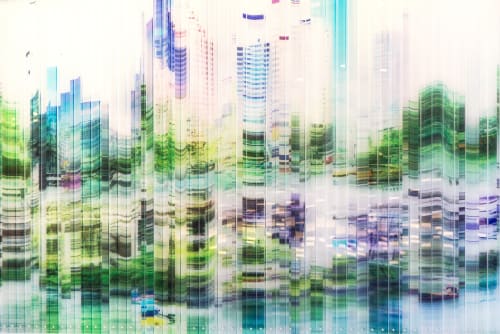 Image credit: Pablo Gimenez Zapiola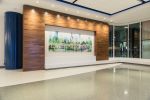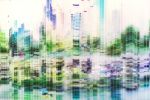 +1

Captured in this piece are images of Houston environments from various altitudes that are conflated into an abstract composition combining imagery of multiple days, weather conditions, seasons and times of day. Time-lapse techniques and digital manipulation are used to represent various "moments" that blur together and express the actual "passage of time" visually. Within one gesture, they communicate multiple atmospheric qualities of a specific space. Photography is, in itself, a sort of time machine that transports you to a moment or experience - this work takes that notion and distorts it, obscuring the scene while keeping intact a common essence. Much like a memory trying to resurface, it is a challenge to specifically identify its components however the mood it creates will resonate as a familiar experience.
From a distance the overall mural reflects a lively, vibrant impression of Houston's various elevations from bayou images near the bottom, merging upwards into images of city life and nature, and further upwards into the Houston skyline. Upon closer inspection, the viewer will discover many details that give away its specific locations.
The vertical-striated rhythm created from the imagery is also expressed sculpturally as acrylic strips that are pinned inches off the wall, giving the piece dimensionality and colorful shadows. Printed directly to the acrylic substrate on the back surface and sealed with a clear exterior protection coating, this technique is used in outdoor signage and avoids the waste and degradation of films, paper or adhesives.
Have more questions about this item?