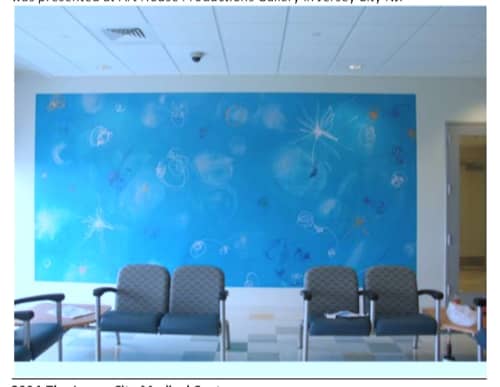 "BREATHE" Mural at the Jersey City Medical Center
Featured In Jersey City, NJ
Price from $5,000 to $30,000$5,000-$30,000
This mural was created from one of my paintings that was printed (giclee) onto three large special papers total measurement 9 x 19 feet. It was created for the Children's Wing of the Jersey City Medical Center. The painting BREATHE was chosen from a competitive roster of other artist's work, it was commissioned in 2004.
Pricing is contingent upon all production costs as well as artwork, printing, transportation, and installation.
Item
"BREATHE" Mural at the Jersey City Medical Center
As seen in
Jersey City
, Jersey City, NJ
Have more questions about this item?