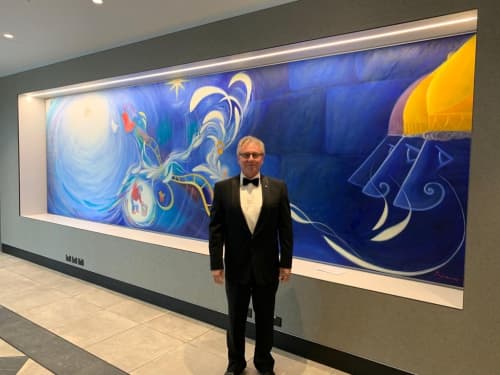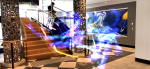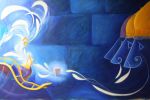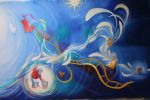 +3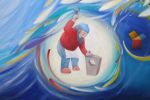 'The Journey' Painting with Augmented Reality - Murals
Featured In Richmond, Australia
Hanging in the foyer of a new Melbourne office building, this 6.0 metre x 1.85 metre (19.6' x 6.0') oil painting on stretched linen has an Augmented Reality (AR) layer only visible through a smart device using the free App: Payne's 4D AR-T.
The brief for the project was " pay homage to the past of the organisation whilst having an eye on its future". The symbolically-charged, traditional oil painting speaks to the past and present, whilst the AR cascading off the painting into the foyer space then up the stairs gives a vision of the future.... the medium is the message.
Visitors can take selfies of themselves and friends engulfed in the AR to post on social media.
Installed in October 2019 it's so popular that the organisation is commencing public tours explaining the symbolism within the artwork, developing a book and gift shop merchandise.
Item
'The Journey' Painting with Augmented Reality
As seen in
288 Victoria St
, Richmond, Australia
Have more questions about this item?