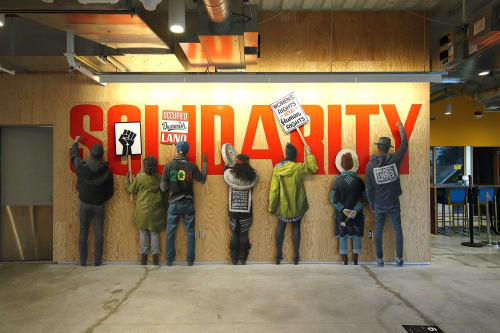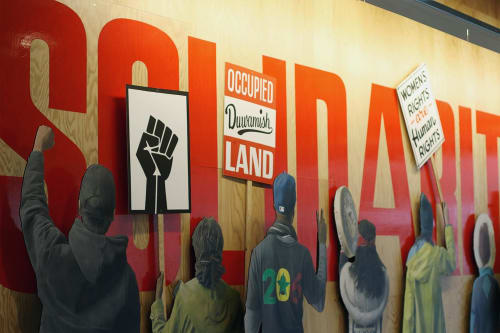 Image credit: Candace Fields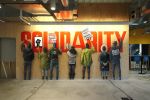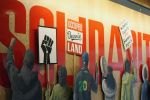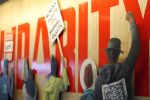 +2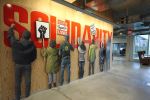 "Solidarity" mural
$15,000-$25,000
price varies on size
Artist No Touching Ground's mural "Solidarity" created for Facebook's Artist in Residence program and installed in Seattle. Seattle-based street artist No Touching Ground creates 99% of his work in unsanctioned public spaces to address important social / political issues of the moment. For this installation, he has created a row of diverse individuals in protest stances standing up for Native American rights, Black Lives Matter, the water crisis and Women's equality. The protestors—modeled after real local activists—are shown from behind to invite the viewer into the scene; to join in a collective effort of solidarity.
This item is commission/custom work.
Click inquire to start a conversation.