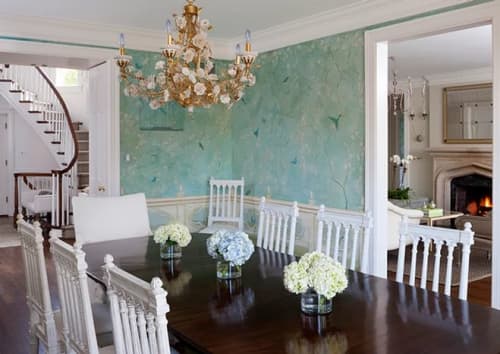 Image credit: Stacey Zarin Goldberg


+2

Chinoiserie Dining Room - Murals
Inquire about Comissioning a Custom piece
This blue-hued chinoiserie mural, inspired by the locally cherished cherry blossom, is filled with hidden mementos cherished by the couple: an open book on the grass for wife, Ashley, an avid reader; the couple's initials carved into a tree trunk; a small bell in UNC blue for alumnus husband, Matt.
​Interior designer, Erica Burns, puts the finishing touches on the room including a vintage Italian chandelier over the dining table, upholstered host chairs from Lee Industries, and a long dining room table for entertaining the family's frequent guests.
Have more questions about this item?