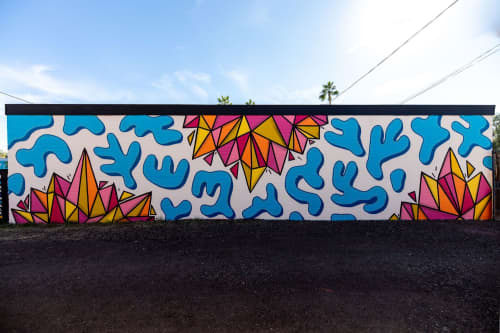 Image credit: Zach Duncan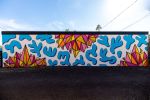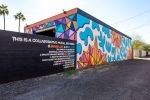 +4

Collaborative Tempe Mural
Inquire about Comissioning a Custom piece
This Arizona mural located in Tempe was a collaboration piece between NNUZZO and Jayarr.
50'x10' Exterior Mural
For this collaboration, we combined our individual styles to create a perfect mesh of both geometric and organic shapes. It is an exploration of heat and ice, warm and cool, sharp and soft.
Photos provided from Zach Duncan and Walter Schroeder.
This exterior mural is public and gives light and color to the local tempe neighborhood. If you're nearby, please visit and tag us!
Have more questions about this item?