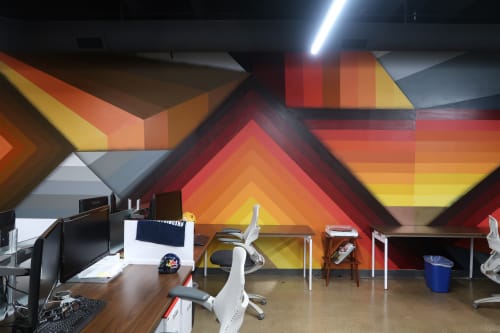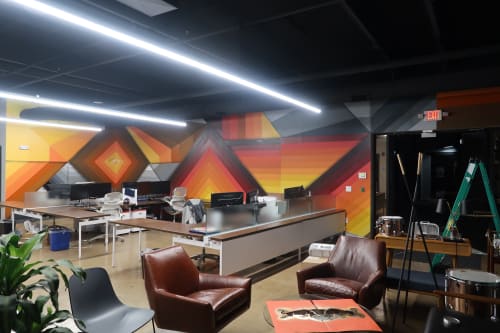 Image credit: Nathan Brown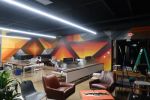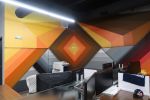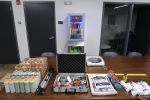 RED BULL Delta region mural
Red Bull reached out to me to conceptualize and paint a mural for their new office in Nashville, TN.
Armed with enough Red Bull to fuel an army and Sugar Acrylics spray paint, I freestyled a multidimensional geometric gradient piece.
This item is commission/custom work.
Click request a quote to start a conversation.