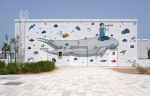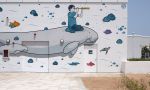 +1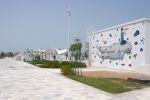 BREATHING UNDER WATER - Murals
Featured In Corniche Beach, Abu Dhabi, United Arab Emirates
Wall over on the Abu Dhabi Corniche. Supposedly the Dugong's hand around the waters here. And supposedly there are kids who ride them under water.
An environmentally friendly collaboration between the future and the ocean.
Climate change is real. Begin paying more attention to it.
Have more questions about this item?