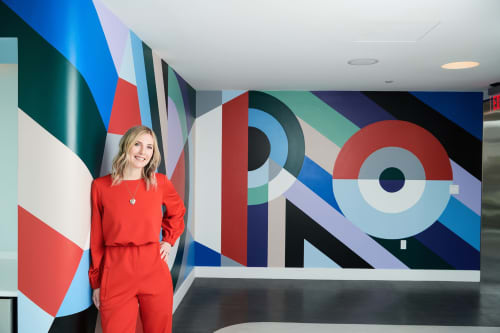 Image credit: Aaron Spicer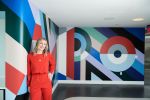 This luxury apartment building wanted to add interest in a pass-through space near their gym and patio spaces. Using the letters in the building's name ADAIRE, the letters are abstracted to create the design. The color palette was chosen to go with an existing multi-colored blue water feature, and the colors in adjacent spaces which were mostly reds and gray tones. This mural was featured in Northern Virginia Magazine.
Have more questions about this item?