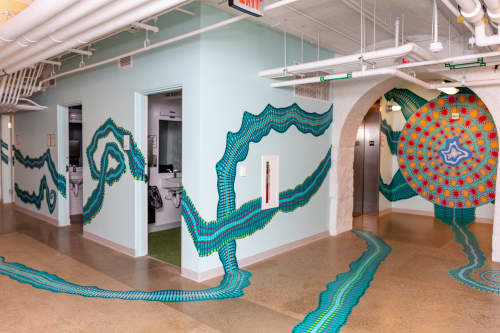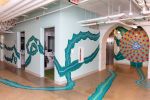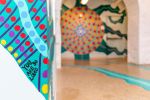 +11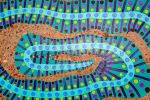 Chromatic Passage is inspired by the magic and intricacy of nature, the interconnected web of consciousness and the depth and mystery of the ocean and its inhabitants, in particular the octopus.
The majority of an octopus' neurons reside in their eight arms, which can independently taste and touch and also control basic motions without input from the brain. The octopus lives outside the usual body/brain divide, as it is not clear where the brain itself begins and ends. Octopuses are also one of the few animals in nature that can change color in the blink of an eye. Not only can they change their coloring, but also the texture of their skin to match rocks, corals and other items nearby. This piece is a celebration of the fascinating creature belonging to the deep sea.
Have more questions about this item?