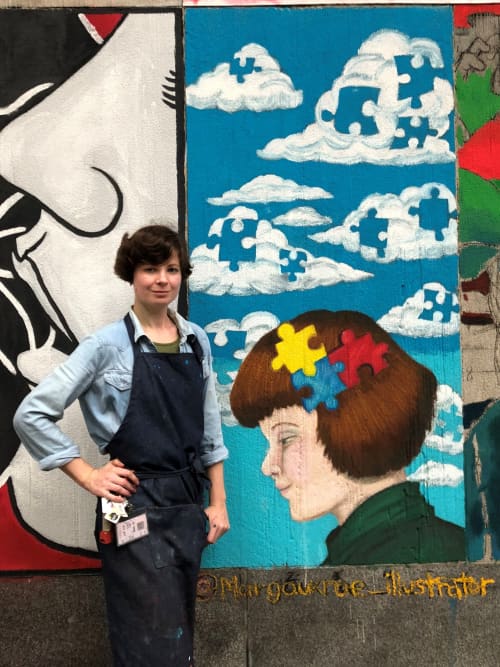 Human Experience (Autism Awareness) - Murals
Featured In Fashion Institute of Technology, New York, NY
The human experience present on different society we are going through from the past, present and the future. The Autism Awareness present my ability experience from my past and today society. The theme of this murals brings them hope to the people who gone through their abilities.
Item
Human Experience (Autism Awareness)
Have more questions about this item?