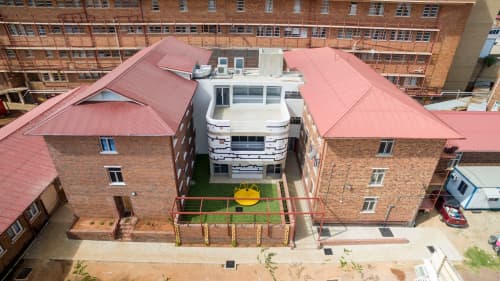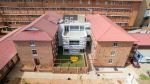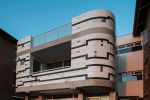 +11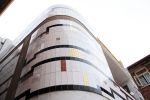 The mural was designed Lorenzo Nassimbeni in collaboration with 26'10 Architects, a building which they designed at the Rahima Moosa Mother and Child Hospital. The view from the building for which the ceramic mural is designed looks upon a landscape which is very representative of the essence of Johannesburg. The view shows a landscape of strata - the almost subterranean layer, the mine dump layer, the layer of buildings, the layer of the natural ridge, the layer of the electrical wire infrastructure, and the layer of the sky. The mural seeks to depict these layers and see the buildings as similar to minerals floating within and outside of these layers. In essence, a depiction of the landscape which is viewed from the facade of the building is represented by a mural made of ceramic tiles, which in turn adorns the facade of the building.
Collaborator Credit: 26'10 Architects, info@2610south.co.za
Have more questions about this item?