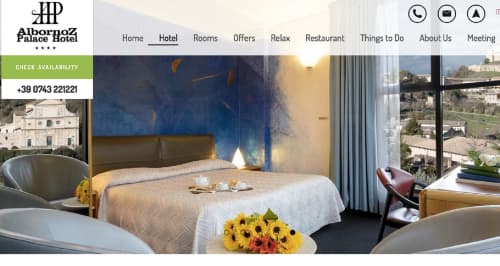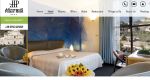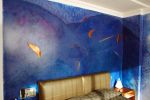 Featured In Albornoz Palace Hotel Spoleto, Spoleto, Italy
Price from $3,000 to $20,000$3,000-$20,000
Mural created for one of the deluxe guests suits. The imagery echoes the view of the mountains out the window seen from the bed. The materials are latex paint and copper shapes.
I can create murals for hotels and restaurants that are client specific as to size, color, atmosphere. The materials are simple, and the timing relates to the size and scope.
Have more questions about this item?