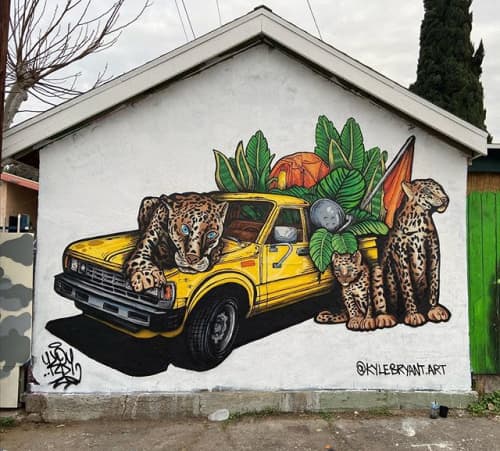 Featured In Los Angeles, CA
Roughly 16' x 10', Family Matters is about growing up with a single mother and brother, making the best of what we had and creating happy memories. Created using spray paint and exterior house paint, this piece was completed in 3 days.
Have more questions about this item?