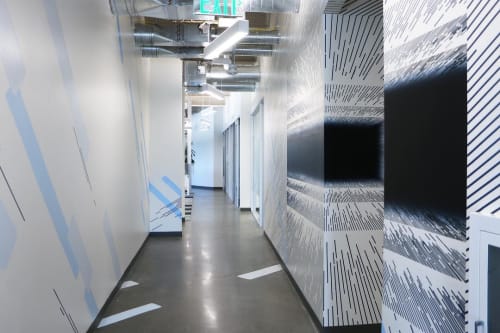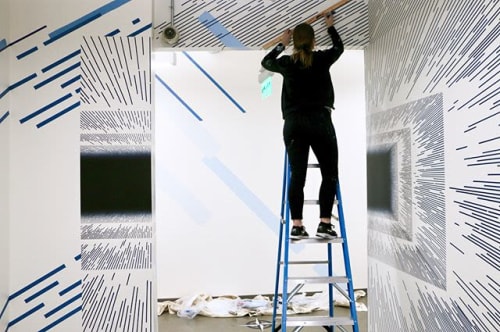 Context & Credits
Item
Illusion of Movement, 2019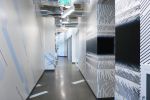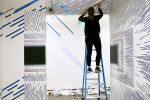 +5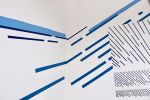 Illusion of Movement, 2019
US$28,000-US$30,000
Pricing is for the mural itself and may not include materials, travel / lodging, etc.
One of a Kind item
Inquire about Comissioning a Custom piece
Item Details
With this project at Google Headquarters in Mountain View, CA, I wanted to deal with scale, movement, and the feeling of immersion. The idea that you are walking into a space, not just observing a mural on a wall, serves as a sort of analogue reference to the capabilities of virtual elements being augmented onto the mural. Not only is physical movement necessary to see the whole mural, the lines also give the illusion of movement as they retreat in the middle of the portal, but then begin to extend out of the portal in the room beyond this doorway. They go onto the floor, increasing in size as they jump back onto the wall. I wanted to take advantage of the architecture of the space, using the corners as foundations to provide opportunities to play with perspective, becoming particularly apparent as you walk around the space.