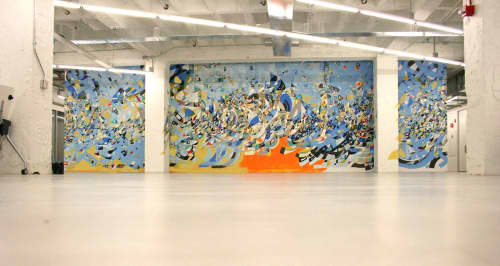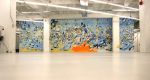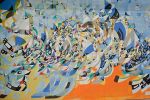 +2

CNL Projects, in collaboration with the Chicago Artists Coalition, identified and presented three dynamic murals for the new tech incubator space at the Merchandise Mart. The artists selected for this commission were Ruben Aguirre, Justus Roe and Chris Silva.
The completed murals cover more than 180 feet of wall space located at the entry of this dynamic 50,000-square-foot, Gensler-designed space, which opened in May 2012. Pictured here is "1871 Mural," an abstract mural by Justus Roe, a local artist whose work references architecture, city grid systems and landscapes. His stylized forms, mark making and color palette develop work that is at once reminiscent of aerial perspectives and metropolitan environments.
Have more questions about this item?