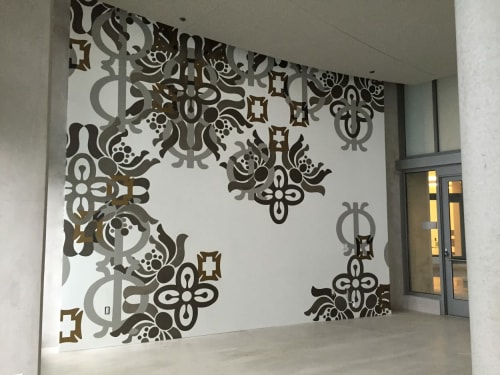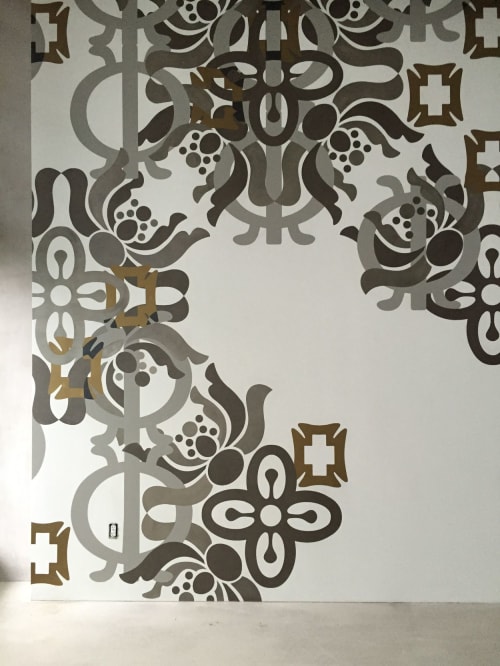 +1

Mercy Housing Project Mural
Commissioned Mural for 1180 Fourth Street, a 150-unit affordable housing community designed by collaborating architects Mithun|Solomon and Kennerly Architecture & Planning.
1180 Fourth Street marks the corner of Fourth and Channel Streets as a gateway to San Francisco's Mission Bay South, a key component of the burgeoning 300-acre Mission Bay community of housing, retail and office space. 1180 Fourth, developed at a cost of approximately $55 million, provides a range of critically-needed affordable housing within this fast-growing neighborhood, and houses 150 low-income, very low income and formerly homeless individuals and families.
When approaching public projects, I look to the narrative or history of the particular people or place in which the work will exist. With the intention of reflecting the character and values of the community, I seek to create a visual experience that is both thoughtful and delightful, engaging and inspiring. I approach all my projects with an eye towards images that have multiple interpretations and meanings, ones that might reveal a paradox or when brought together create a balance, ones that shift the viewer through the past, present and future.
For the 4th Street Community Room, I have woven together symbols of resilience, perseverance, unity and home. The lotus flower plays a significant role across cultures and is seen as a sign of rebirth and transformation. Rising from the mud, it reminds the viewer how beauty can grow from darkness. The Ankira symbols of the Wawa Aba (seed of the wawa tree) is known for its hardiness and toughness, the Fihankra (communal house) for security and safety and the Bese Saka (bunch of colanuts) for abundance and unity. Together these images are intended to inspire perseverance through hardship, united by shared purpose and bolstered by the security of home.
Have more questions about this item?