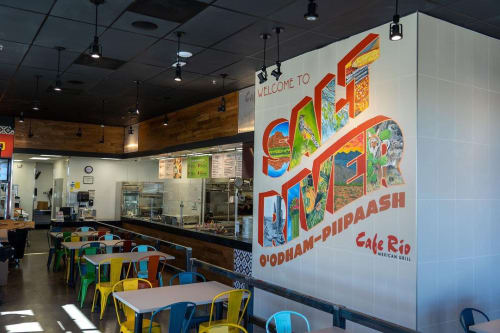 Image credit: Salt River Arizona Tourism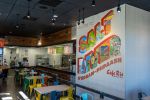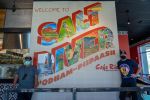 +2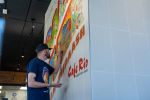 One of a Kind item
Inquire about Comissioning a Custom piece
When Cafe Rio first approached this project they asked me to reach out to Jeff Fulwilder from the Salt River tribe to work with the design and significance of each landmark and cultural image.
The mural was painted with the assistance of Salt River Indian Community artist, Jeffrey Fulwilder.
Have more questions about this item?