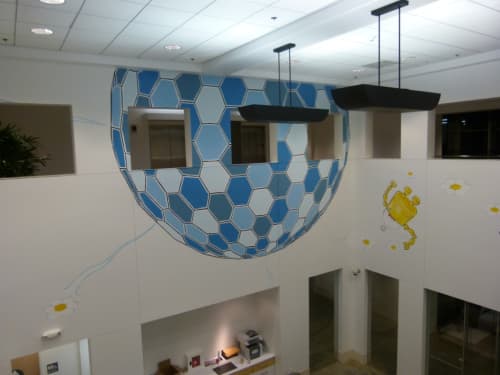 Featured In Facebook HQ, Menlo Park, CA
Johnny Botts' "Wonderball" is a striking twenty-foot diameter mural found in the lobby of Facebook's Menlo Park headquarters. It's just one of the numerous murals that Botts, who made his name painting cartoon robots, has done for Facebook.
Have more questions about this item?