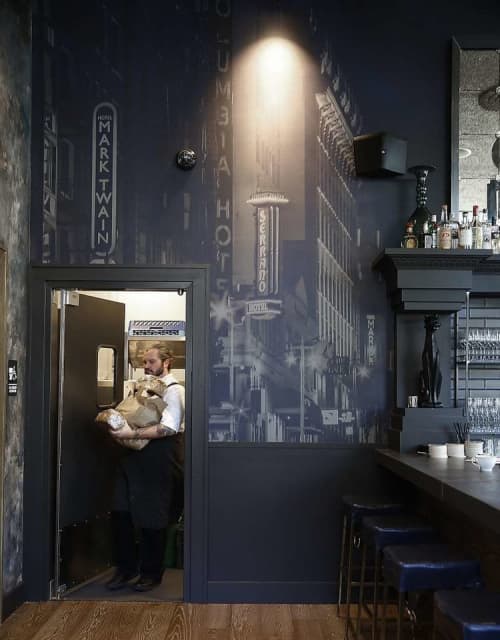 Featured In Black Cat, San Francisco, CA
The first thing you notice when you walk through the door at Black Cat is the expansive photo mural by local artist Joe Keefe. It's a striking centerpiece that depicts the neon-lit façades and buildings of the neighborhood.
Have more questions about this item?