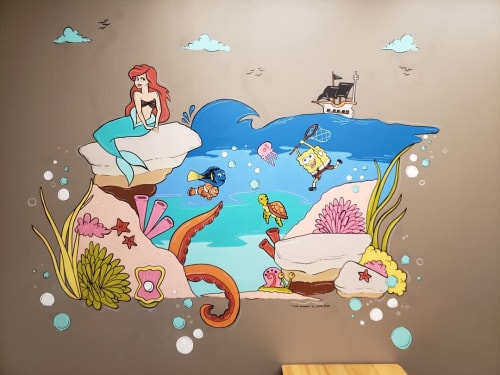 +2

I love painting bright and colorful murals! My first mural ever was a friend's baby nursery. Then, this past December I was commissioned to paint 15 murals throughout the office space of pediatric clinic Maple Kidz. It was a great experience. Recently, their wonderful doctors opened up their practice to all Ontario children for virtual appointments during COVID.
'Ocean Murals'
A wall painted to brighten up this doctor's office for the kids
7ft x 5ft
Have more questions about this item?