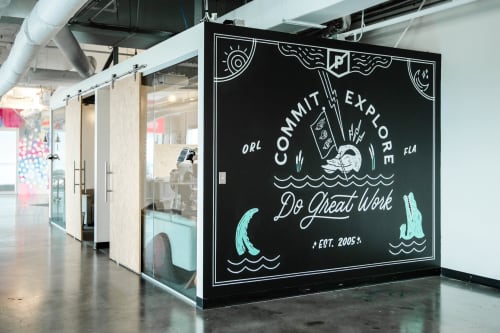 Image credit: Photos provided by Purple Rock Scissors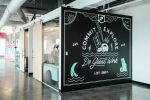 +2

Purple Rock Scissors Mural - Collab with Sean Walsh
The fine folks at Purple Rock Scissors have had a chalkboard wall up in their space for years, but finally decided to have something permanant painted on it. They reached out with an interest in having their company values painted large scale on the wall amongst some illustrations that rep the swampy goodness of their Orlando home base.
I immediately thought of Sean of Secret Society Goods and his freaky Florida style, and he was excited to collaborate. The outcome was a mixture of sign-painting-inspired words and a happy gator creeping beneath a Lake Eola swan on a stormy summer day.
Have more questions about this item?