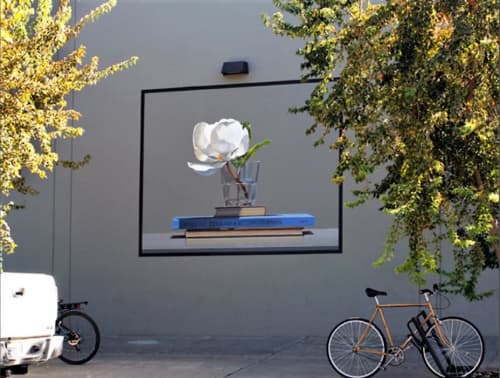 Still Life with Billie Holiday - Murals
Featured In Davis Ace Hardware, Davis, CA
Still Life with Billie Holiday is a beautiful 9x11-foot mural by Guy Diehl.
This vibrant piece can be found adorning a wall at Davis Ace Hardware in California.
"After long thought as what to do for his mural, he decided that that painting would be the chosen image. As an artist, to be able to direct the viewer's thoughts to her and the music she created, would be his tribute."
Have more questions about this item?