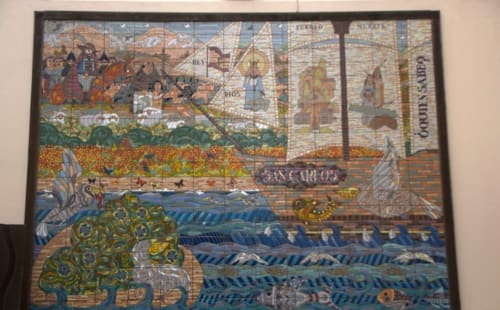 Mission Dolores Mosaic
Titled Mission Dolores Mosaic, this mural depicts the arrival of the San Carlos in San Francisco Bay while presenting at the same time the arrival of the military representative of Spain to symbolize the bringing of the Good News of the Christian Chapel to the natives of California.
The green area surrounded by brown in the lower left hand corner of the mural represents the island of Alcatraz, and the pelicans symbolize the same island in the San Francisco Bay. This piece was created by Guillermo Wagner Granizo at Misión San Francisco de Asís.