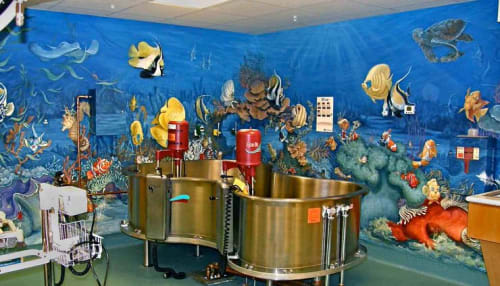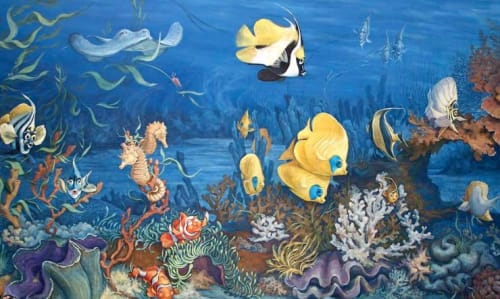 Image credit: Gayle Mangan Kassal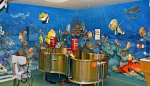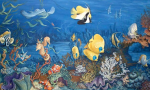 +3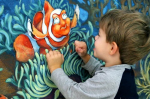 Pediatric Emergency Trama & Burn Services Treatment Room
Children's National Medical Center's Emergency Trauma and Burn Services Unit Receives Eye-Opening Treatment
WASHINGTON, DC— Local artist Gayle Mangan Kassal created an exciting, 234 sq. ft., coral reef mural for Children's National Medical Center's Emergency Trauma and Burn Services unit in Washington, DC.
This extraordinary mural was commissioned by the DC Firefighters Burn Foundation, whose vision is "to ensure all burn survivors and their families receive the best medical care possible, and are offered the highest level of support, both during and after treatment." The DC Firefighters Burn Foundation has a long-standing relationship with Children's National, which treats more than 800 children with burn injuries each year.
"This beautiful mural is a wonderful addition to our burn unit at Children's National," said Elaine Lamb, MSN, CPNP. "Now thousands of children may be comforted by getting lost in the splendor of the mural painted by Maryland artist, Gayle Mangan Kassal. Treatment for burns is often painful, so having art and other distraction therapies is an important part of the healing process."
Have more questions about this item?