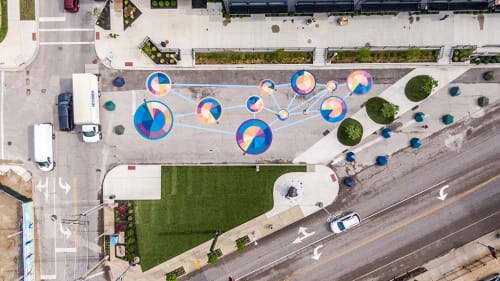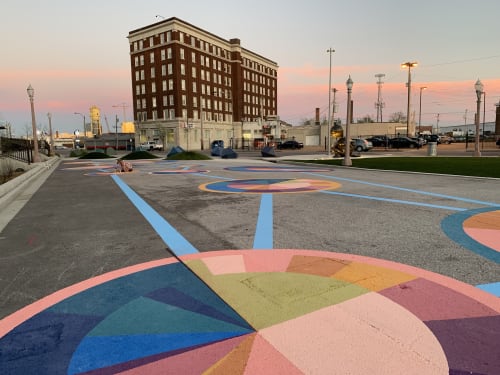 Image credit: JR Productions
Context & Credits
Item
River Cities Population Timeline
As seen in
4041 Chouteau Ave
, St. Louis, MO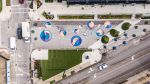 +2

River Cities Population Timeline
Item Details
This mural graphs the population of St. Louis and 11 river cities, chosen by recent boom in tech culture, through time from 1900-2017. Circle graphs are sized based on current population and placed geographically in the space. Lines connect the circles, showing the distance in between the cities and creating shapes that play off of the geometric facets of the bollards.
The graphs show the total population by year and the rate of change in population by year. Each color is a city and a year. The outer ring/color represents the city color. The middle ring of the circle shows population over time, and the inside circle graph shows the percentage of increase in population over time.
The design sparks fun and engagement through its interplay within the physical space and with the data itself. For example, you might notice that years seeing a decline in population are not shown in the middle circle, where you see which years the city had its largest increase in population.