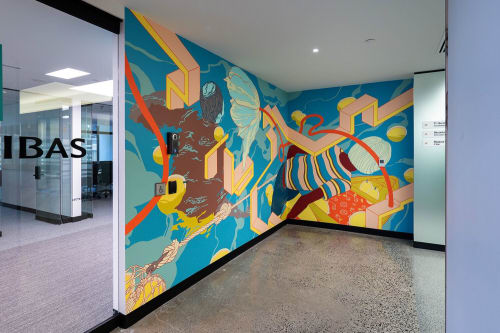 Image credit: Olivier Bousquet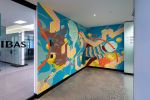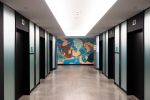 +3

One of four walls produced in partnership with Mu for the new BNP Paribas headquarters in Montreal, November 2019.
Flow is the state of mind when all distractions, self-awareness or critical self-judgement melt away leaving only intrinsic joy for the task at hand. It is a place that is hard to define or intentionally revisit, which is what makes it so desirable.
With this series of images, I wanted to explore the idea of flow because the search for it, fully aware of it or not, is the meeting point of every person with a passion.
Starting with a river or current, I wanted to emphasize a sense of creative play through a few repeated elements (the flower, the rope, the fabric, the path) surrounding one desirable object - the yellow fruit. Each character in the river interacts with the repeated elements in their own way, but gives the fruit special attention. Without literally being passion fruit, that is what the fruit represents. It's that wish, or goal or endeavour that makes us feel most like ourselves.
Have more questions about this item?