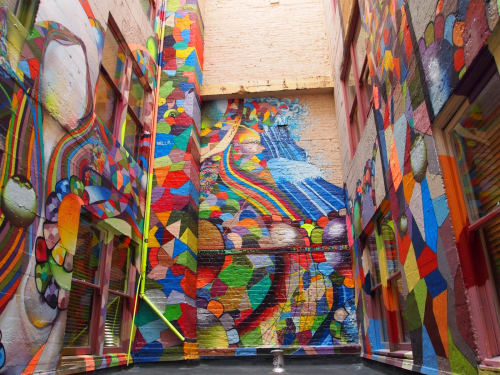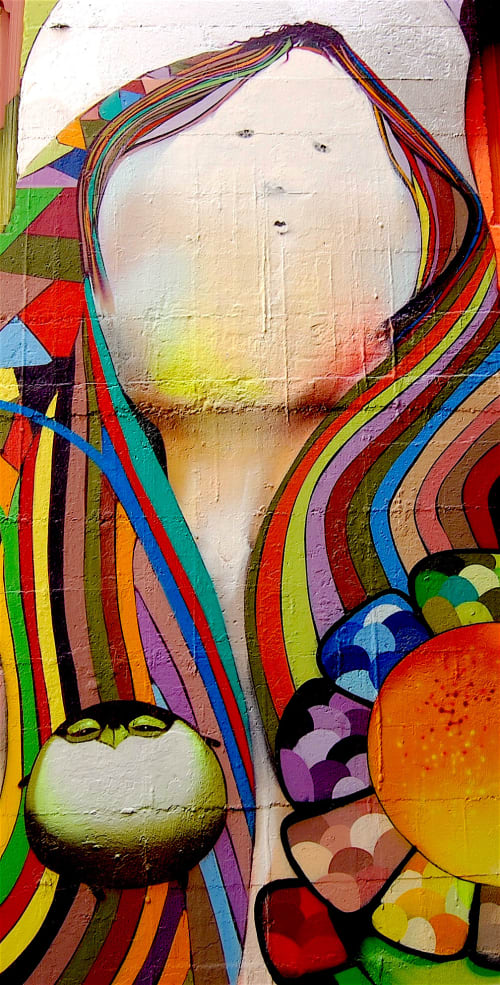 +2

Lady Bug, Ocean and Pixel Courtyard Mural
Imagine opening your blinds to this chubby bird, and then being able to climb right out the window into a tiny private courtyard space. You can, if you're lucky enough to be staying in the right room at Hotel Des Arts in San Francisco.
All four walls of the courtyard are covered with Chor Boogie's Lady Bug, Ocean and Pixel mural (2007; 20' x 45'): birds of no feather; flowers with scaled petals and tiny features; various mysterious figures and rainbow stripes and shapes everywhere. Boogie's mural is gloriously happy; his brand of color therapy is no-holds-barred and infectious. What a rapturous scene to wake up to!
Have more questions about this item?