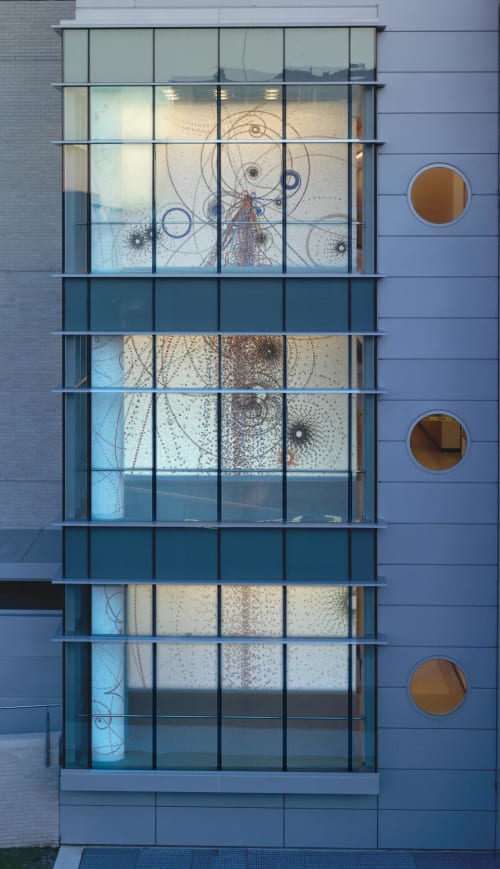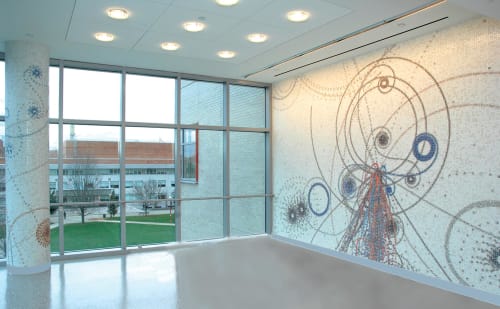 Context & Credits
Item
Mosaic - Electromagnetic Fall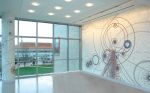 +2

Mosaic - Electromagnetic Fall
This creator usually responds within a few hours.
Item Details
Electromagnetic Fall is a large-scale mosaic created for a science
building addition at Queens College in New York. The mosaic depicts particles colliding on the top floor and falling 3 floors to the bottom. The mosaic continues, creating a continuity of movement and energy on each floor with lines of particles wrapping 9 columns. A unique production process enabled the use of 100 different textures and colors of glass tile to reflect daylight and enhance visual texture and movement.
Electromagnetic Fall was selected as one of the top public art projects of 2010 by Americans for the Arts.