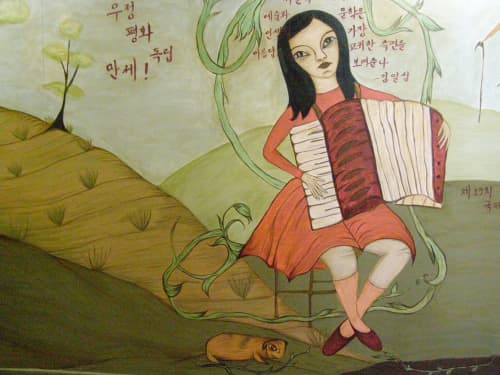 Featured In Rensselaer Polytechnic Institute, Troy, NY, Troy, NY
The Juche Idea, mural research & design by Ryder Cooley, created in conjunction with a film by Jim Finn, August 2007. Painted by Ryder Cooley with students at RPI in the hallway on the 2nd floor of West Hall/RPI Arts Dept.
Item
The Juche Idea, Mural
Have more questions about this item?