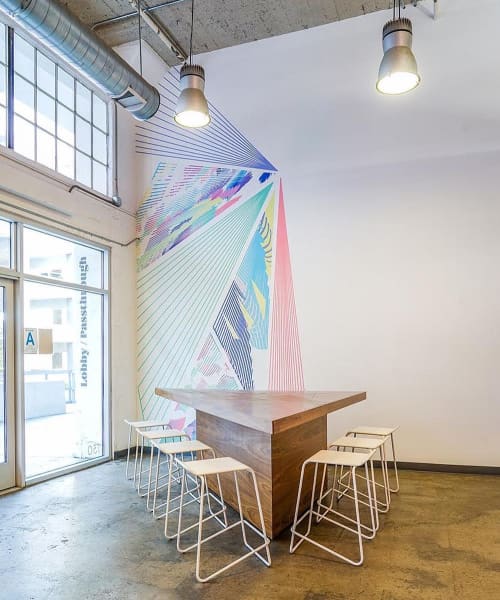 +3

Vortex Overlay - Murals
Featured In ROW DTLA, Los Angeles, CA
Inquire about Comissioning a Custom piece
This project received a Hospitality Design Magazine award in 2019 in the Public Space, Select-Service Category.
This wall is two of five and measures 16' x 18'. Located in building 1.
The five permanent site specific pieces were inspired by the Joshua Tree landscape. In 2018, I started illustrating patterns based of the architectural details from a photo I took in Berlin to create various patterns to utilize in the Vortex shapes and sub series titled, 'Vortex Overlay'. I applied this process to the Joshua Tree photography taken with a Phase One 100MP camera for wall 1 by illustrating patterns based off of the boulders and landscape in the photos. The patterns were developed after creating a series of them and manipulating them to see which worked cohesively within the Vortex shapes.
Interior Design by Preen Inc.
Have more questions about this item?