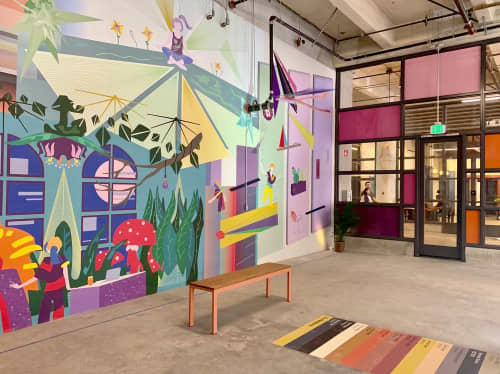 Image credit: Bethany Nauert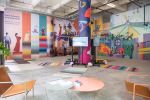 +5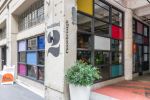 Dunn-Edwards x Caroline Geys 2020 Design Trends + Colors - Murals
Featured In ROW DTLA, Los Angeles, CA
Inquire about Comissioning a Custom piece
Caroline collaborated with Dunn-Edwards Paints at the Los Angeles Design Festival at the ROW DTLA in June 2019. She created a three-dimensional interactive space bringing Dunn-Edwards' video archetypes and 2020 color palettes to life. Each of the five palettes signify 'optimism' for a new decade. Blending the various stories together visually, incorporating color elements expressed in multiple ways all derived from their color spectrum.
Furniture: Eric Trine, Amigo Modern
Have more questions about this item?