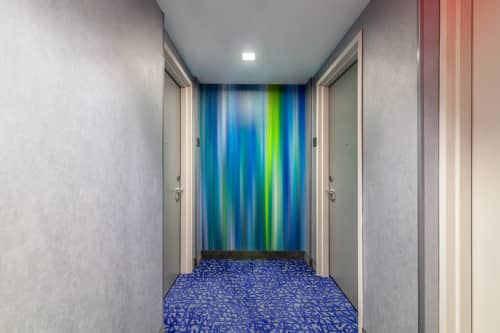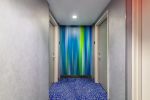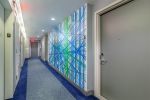 Cascade Deconstructed - Line Series (Corridors) - Murals
Featured In Courtyard by Marriott New York Downtown Manhattan/World Trade Center Area, New York, NY
Made from an artistic mind of Carl Yoshihara, these beautiful and colorful intersection of lines highlight the corridor walls of Courtyard by Marriott New York Downtown Manhattan hotel. Guests at the hotel feel warm and cozy upon seeing this masterpiece.
Note from Carl. This is actually the 2nd of 5 incarnations. The 1st is an oil painting. 2nd, a pixel based from my "Line Series." 3rd, a textile mill/company, Fil Doux in NYC used the pixel version, but it was to detailed. So the 4th, I created a vectorized version for them. You can get a couch or drapes or other textiles in this pattern. The 5th vector version is a one thousand, 1000 x 1 pixels rectangles. Think "Pick up Sticks" that I individual tossed.
Item
Cascade Deconstructed - Line Series (Corridors)
Have more questions about this item?