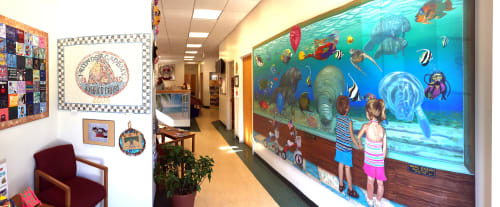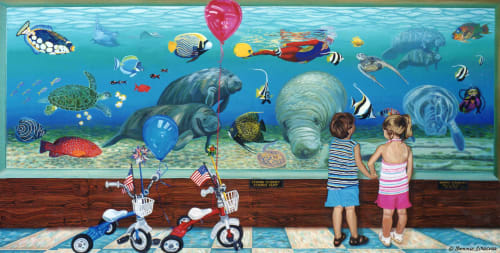 Image credit: Julius Spedale photographer
Context & Credits
Item
Friends Academy Murals, located in Summer Camp office and High School Gym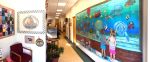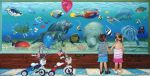 +6

Friends Academy Murals, located in Summer Camp office and High School Gym
Starts at US$5,000
Camp Office mural: $7,000.00 Sports Murals: $ 8,000.00 per individual mural Canvas, paper prints, and wallpaper of each mural available
Item Details
First photo : "Sea Aquarium with Boy and Girl Twin" mural for Summer Camp office.
Second photo: Head on shot of "Sea Aquarium" mural
Third photo: Shot of artist in front of her mural.
Fourth photo: Original shot of artist's twin children, next to the mural closeup of their painted version
Fifth photo: Overall room shot of 2 sports murals as senior gift for Friends Academy high school gym.
Sixth photo: Close up shot of 2 side by side murals
Seventh and Eighth photos: Close ups of each individual mural