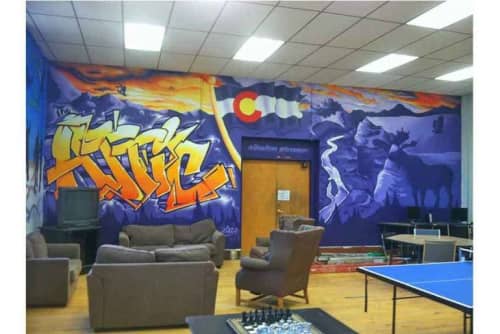 Rise Above Colorado Mural
Featured In Rise Above Consulting LLC, Fort Collins, CO
A series of murals for Rise Above, painted through-out the state of Colorado. The vision at Rise Above Colorado is to empower teens to lead a life free of drug abuse. Mural designs inspired by youth from their communities.
Item
Rise Above Colorado Mural
Have more questions about this item?