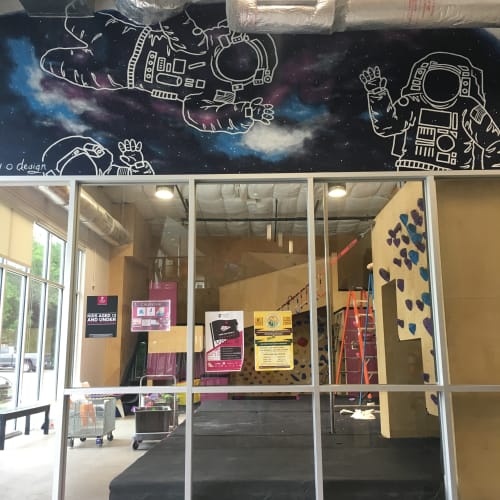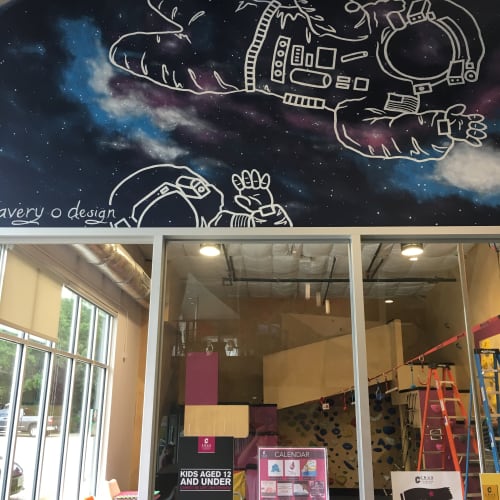 Context & Credits
Item
I Just Need Some Space


+1

Starts at US$3,000
Murals are priced by square foot in the $30 to $40 range depending on the level of design detail.
One of a Kind item
Inquire about Comissioning a Custom piece
Commission time: 4-5 weeks
Item Details
Crux Climbing Center is adorned with incredible murals from local artists. This spaceman mural is located above the kids climbing room.