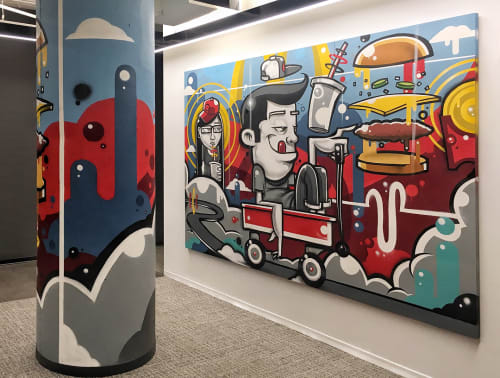 +1

Chicago ad agency We Are Unlimited commissioned local multidisciplinary artist Anthony Lewellen to do "Fast Food" (ink, acrylic, spray enamel on wood panels and concrete; 2017), a mural and painting that vividly stokes the appetite.
Lewellen has branched out from was a key figure in the Chicago graffiti community and continues to work on the street in addition to working on large scale mural commissions and personal studio work.
Have more questions about this item?