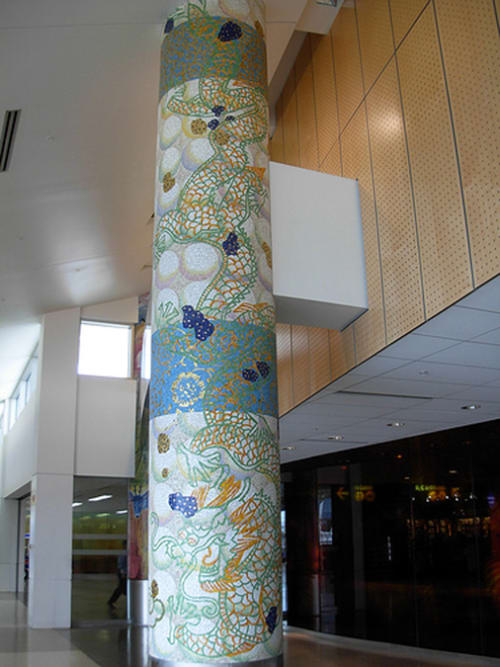 Image credit: Spike Mafford and Amy Cheng


+5

A 20-ft tall column covered in mosaic featuring two linear Chinese dragons set against a decorated background filled with illusionistic bas relief spheres. Sea-Tac is a major port of entry to the Far East, and Seattle has a significant portion of an Asian-American population, thus the nod to the Orient.
Located at Seattle-Tacoma International Airport, Terminal A, corridor past security.
Have more questions about this item?