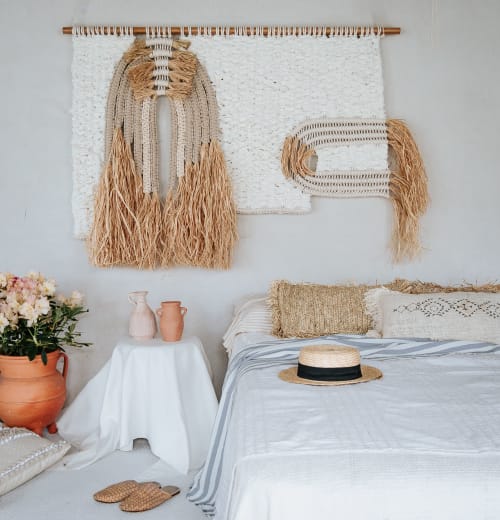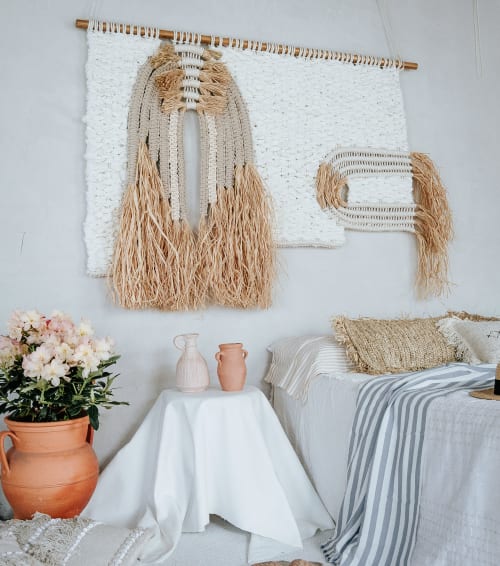 Image credit: Belen Senra


+1

Natrual Macrame Fiber Art
$800
W 55.11/ 61.02 inches x H 43,30 inches approximate.
in
Private Residence
, Los Angeles, CA
Description
The purpose of this Macrame Fiber Art is to help you to create a calm, comfy, chilled-out space to relax in – it's all about making our homes a safe, inviting space to rest and regenerate.
The new neutrals are warming, as I look to create a calm yet uplifting space to retreat to from the outside world.
I want to help you to take more thoughtful home choices and being aware of sustainability.
If you like simple, understated style and honest, unfussy pieces but still want a home that feels relaxed and comfortable rather than overly minimalist. Go for crafted, artisan style, raw materials and unrefined finishes and invest in quality pieces rather than quick-fix buys. Textures and tactile qualities are taking the place of bold colours for adding interest.
This tapestry was delicately hand knotted with natural cotton and raphia fibers for a Eco-Friendly Home Living.
Inspired by a Minimal Natural Living
We want a home that allows us to reduce our environmental footprint and live more simply, while at the same time being a space where we love to spend our time
It was done chanting mantras of abundance and prosperity in a smoke-free space.