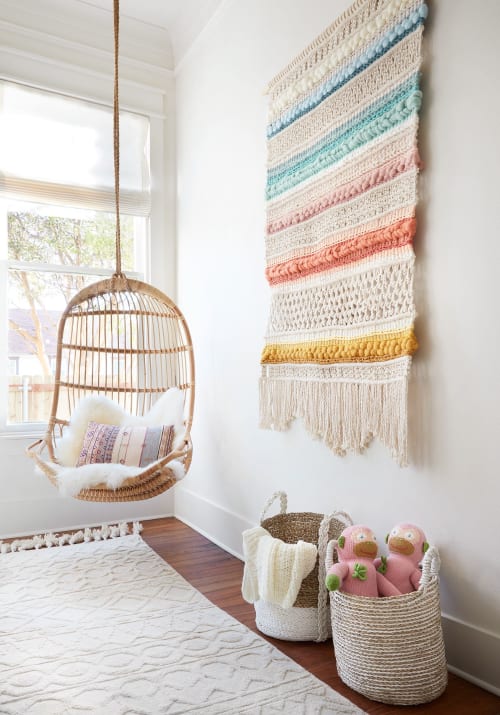 Image credit: Magnolia
Context & Credits
Item
Rainbow Macrame and Weaving Wall Hanging
As seen in
Private Residence
, Waco, TX
Rainbow Macrame and Weaving Wall Hanging
US$800-US$1,500
This piece was originally created in 2017. Some of the materials I used for the original piece photographed here are no longer available or are yarns that have been discontinued. I do my best to color/texture match to the original, but each piece is made to order and will vary slightly.
One of a Kind item
Inquire about Comissioning a Custom piece
Commission time: 3-6 weeks
Item Details
This piece was custom made for a room that Joanna Gaines designed for the Herrera Family on season 5 of Fixer Upper. The episode was the series finale "The American House." I painted an ombre wall and made this custom wall hanging for their daughter's rainbow inspired bedroom.