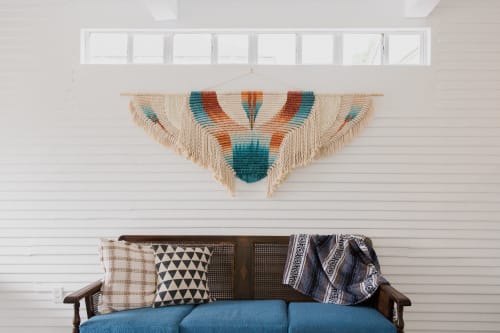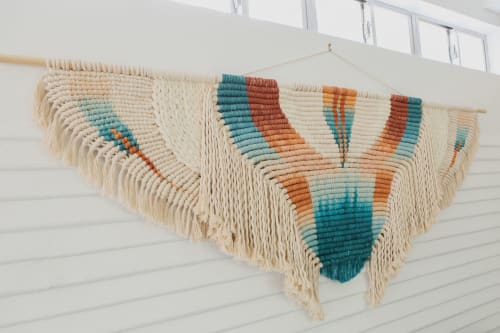 Context & Credits
Item
Together - Macrame Wall Hanging
As seen in
Creator's Studio
, Houston, TX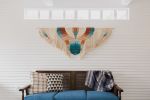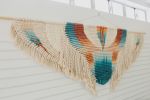 +4

Together - Macrame Wall Hanging
Unavailable
US$950-US$1,300
70 in X 36 in Includes hand-dyed cotton string dyed specifically for this project. Custom colors and similar pieces may vary in price.
Item Details
Dimensions: 70 in x 30 in
Material: Cotton string, wool, meticulously hand-dyed cotton
A bespoke macrame wall hanging created to represent togetherness and unity through symmetry of color and shape.
The perfect size for a living room or bedroom statement piece.