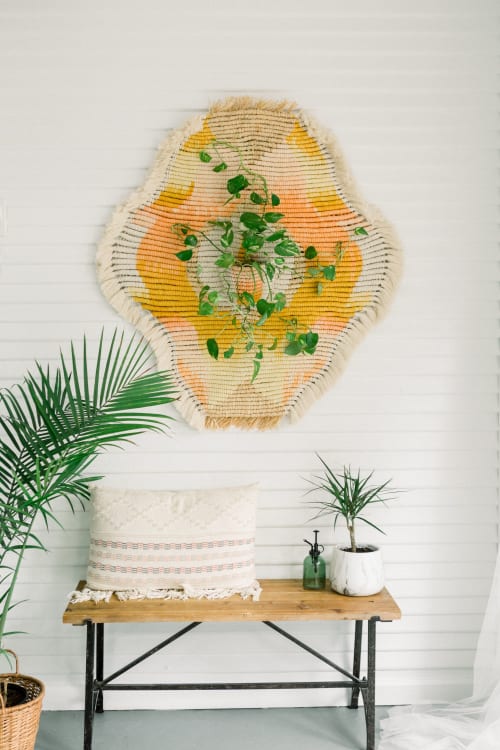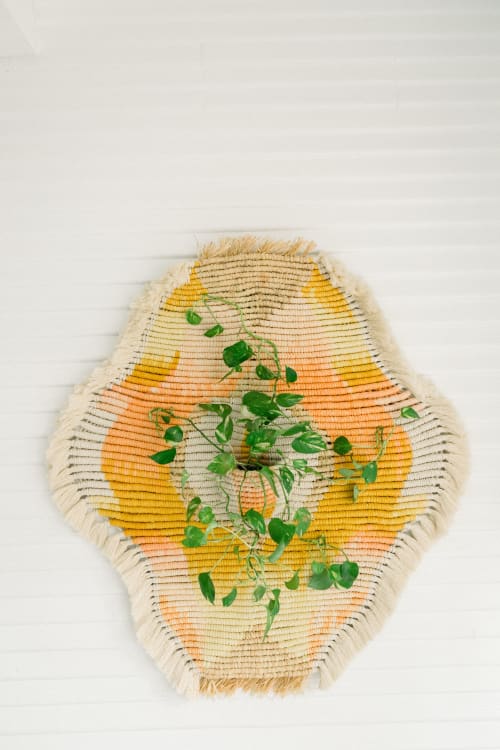 Context & Credits
Item
The Achieving Peacemaker - Macrame Wall Hanging and Planter
As seen in
Creator's Studio
, Houston, TX


+5

The Achieving Peacemaker - Macrame Wall Hanging and Planter
Unavailable
US$1,600-US$1,800
Pricing is based on the size, materials, and time. Depending on custom requirements the price may vary as the colors are hand-dyed.
Item Details
42 in X 45 in
A large vibrant macrame wall hanging with free-form shape that holds a small planter at it's center, an ideal statement for an exuberant space.
This piece was created to depict a healthy Enneagram 9 for a virtual art show during the Covid-19 Pandemic.
Structure and support provided by a chicken wire frame attached to the back, and a plant pot is included for your favorite cascading plant.