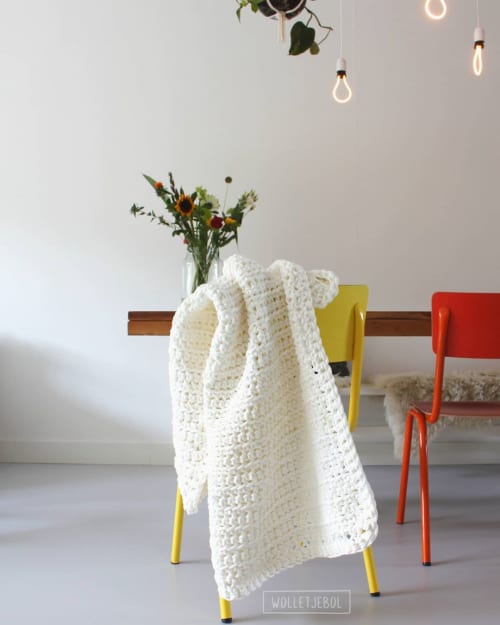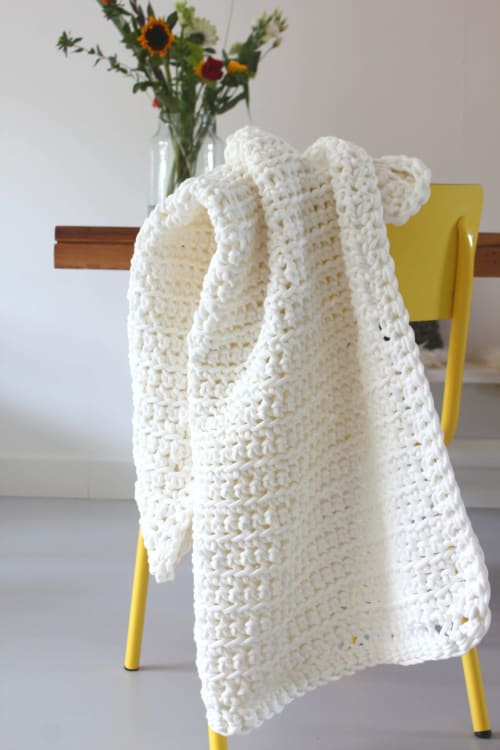 Context & Credits
Item
Cream 8mm Cotton Throw


+1

Item Details
That is indeed a lot thinner than what you normally see here.
This beautiful 8mm thick chunky cotton is on sale because it's not going to be a standard part of our DIY assortment.
It comes in the same great colors and qualities (organic!) as the thick chunky cotton.
So for all you creative people out there: give it a go! The material is super soft and light.
The simple pattern for this throw is available as a free download.
Cream white, medium chunky cotton (6 balls)