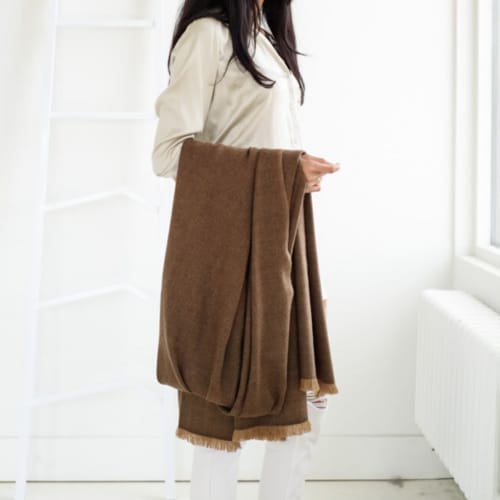 +6

Hay Throw - Linens & Bedding
HAY throw / blanket luxuriously combines heritage value & high quality craftsmanship. A perfect gift or personal purchase, HAY is a timeless classic throw / blanket that will complement your personal or living spaces and also support artisan communities ethically.
This throw uses a classic twill weave made using dual color yarns to give a beautiful minimam textural effect. This textile's design is made up of shades of cool subtle boro blue and white. Neat fringes give this throw/blanket a clean classic and modern appeal, also making this throw / blanket reversible to arrange and for multiple use in interior space. Our textiles are incredibly soft to touch and wear well over time.
Size: 100 cm X 200 cm
Material: 100% soft merino from Australia.
Colors: Soft shades of hay brown.
Shipping: UPS 3-5 days
$15 Shipping in the US, ask the creator about international shipping.
Estimated Arrival: November 2, 2021
Have more questions about this item?