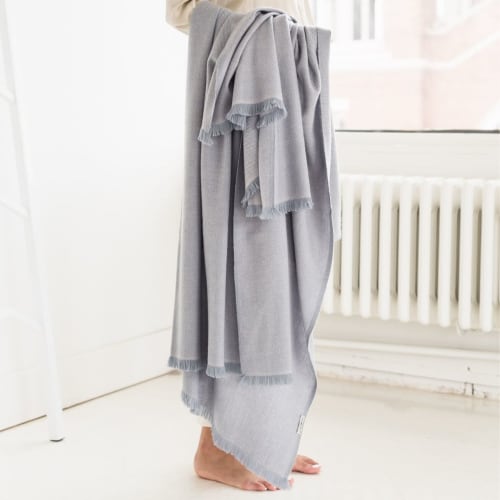 +6
A classic twill weave with a soothing color pallete, Boro Throw is will complement several types of living spaces.
Custom design by Studio Variously, this piece has been ethically & responsibly made by artisans in Nepal using natural materials and Eco Swiss Dyes.
Size: 100 cm X 200 cm
Material: 100% soft merino from Australia.
Colors: Soft boro blue and white.
Artisan base: Ethically & responsibly handwoven by artisans in Nepal.
Shipping: 3-5 days
$15 Shipping in the US, ask the creator about international shipping.
Estimated Arrival: June 30, 2021
Have more questions about this item?