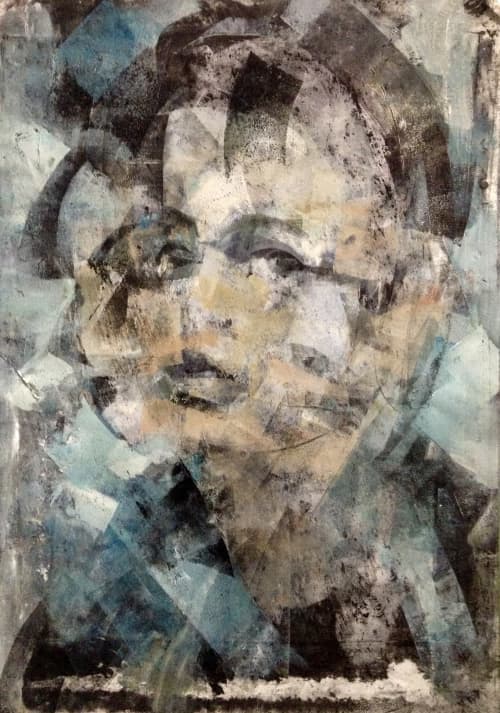 'Like Clockwork' - Paintings
'Like clockwork' Oil, charcoal on paper 35" x 24" / 89 x 61 cm (Unframed Size) Float mounted in an Iron finish Larson Juhl frame. Collector purchased from an exhibition at the Miami Art Fair.
This is one of many in a series I made using the turning/spinning heads image. It was inspired by images in social media and words in a poem 'There will be time to. To prepare a face to meet the faces that you meet; 'The Love Song of J. Alfred Prufrock' by T.S Elliot
Have more questions about this item?