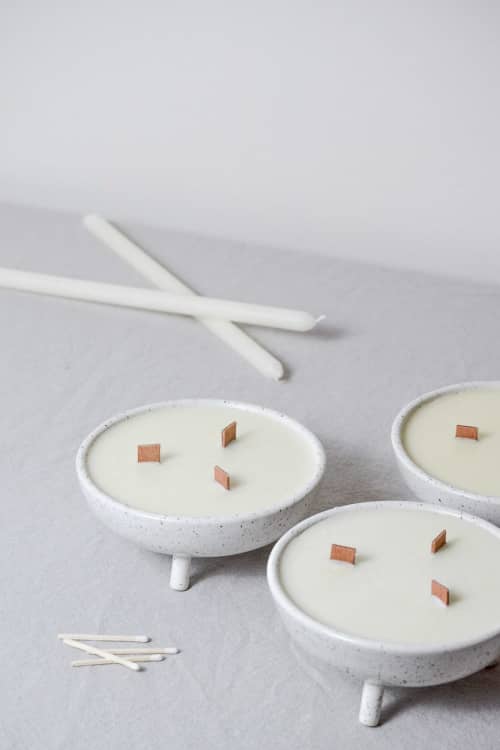 Image credit: Stone + Sparrow


Speckled Candles - Lighting
Custom Options Available.
Ask The Creator
For Customization.
Black & white speckled candles with little peg legs and wooden wicks.
Small pieces are approximately 4" tall and 3" wide; 30-40hrs burn time.
Large pieces are 2.5" tall and 5" wide; 35-45 hrs burn time.
After burning, the remaining wax can be easily cleaned out with dish soap and hot water. Food, oven and microwave safe. Hand wash recommends but not required.
Shipping: USPS 2-7 days
$12 Shipping in the US, ask the creator about international shipping.
Estimated Arrival: February 3, 2022
Have more questions about this item?