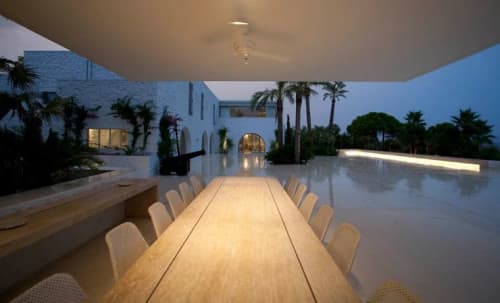 Image credit: Cathy Cunliffe
The captivating views of this summerhouse to the sea and the stone pattern that repeats itself in various features, were few of the main elements that the lighting scheme Interior tried to highlight in a subtle way. Glow from within, light integrated in the built-in furniture and highlighting the verticals.
Architects: Divercity Architects
Client: Private
M&E Engineers: Charalambos Argyros
Contractor: JP AVAX
Have more questions about this item?