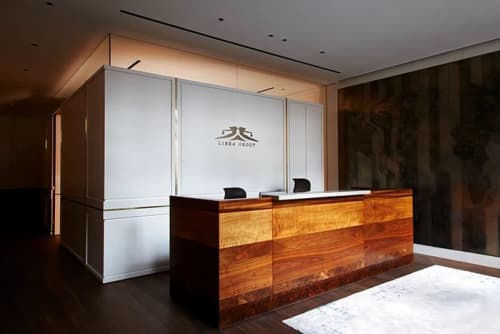 Image credit: Anna Stathaki
Lighting aimed at highlighting the feature bronze wall and to create a lightness of the main meeting room 'floating volume'. Direct and indirect lighting, accent and diffuse were combined to cater both for the functional day-to-day use of the space, but also to deviate from the the typical corporate 'undifferentiated' illumination. A scheme that focused more on walls, detail and artwork rather than the typical horizontal planes.
Architect: Divercity Architects
Interior Designer: Carole Topin Interior Designer
Client: Libra Group
Contractors: Overbury
Collaborator: Vasiliki Papakammenou
Have more questions about this item?