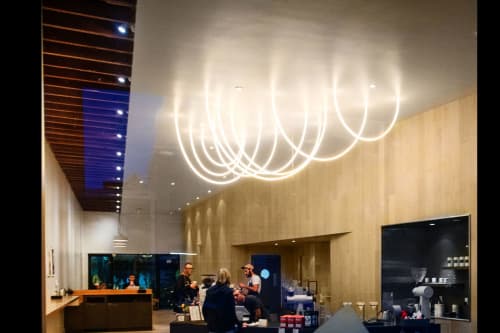 Image credit: https://www.portfolio.shalaco.com/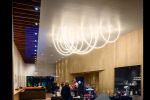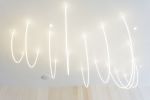 +5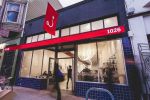 The Neon Cloud - Lighting
Featured In Ritual Roasters, San Francisco, CA
Inquire about Comissioning a Custom piece
San Franciso-based artist Laura Stevenson, who uses the studio name Rite Guy Design, created this piece for Ritual Roaster's flagship remodel in 2014. The Neon Cloud evolved in conversation with the room designed by Architects Sagan-Piechota. The Neon installation spacing is directly aligned to the strip of exposed beams on the South edge of the ceiling, as well as proportioned to 'float' above the coffee preparation area in a footprint that relates to the shape of the cast concrete service bar.
This piece is hand bent Neon glass signage tubing, crafted to spec by Shawna Peterson at Peterson Neon.
Have more questions about this item?